Making the Faculty of Health Sciences more inclusive for Indigenous students
Last year, the Faculty of Health Sciences welcomed Cortney Clark to our staff as our new Indigenous Access and Recruitment Coordinator. In this role, Cortney is doing the very important work of helping Indigenous students find their way into health sciences programs, navigate the university once they've arrived and ultimately thrive in their time here at Queen's.  
"This work feels personal for me," Cortney says. A Mohawk woman and member of the Bear Clan of the Wahta Mohawk Territory in northern Ontario, Cortney knows very well that Indigenous people in Canada face obstacles to resources, like higher education, that many settler Canadians never experience. "I understand the need for this work," Cortney says, "and I want to use my lived experiences and abilities to help propel reconciliation through accessible and culturally safe higher education."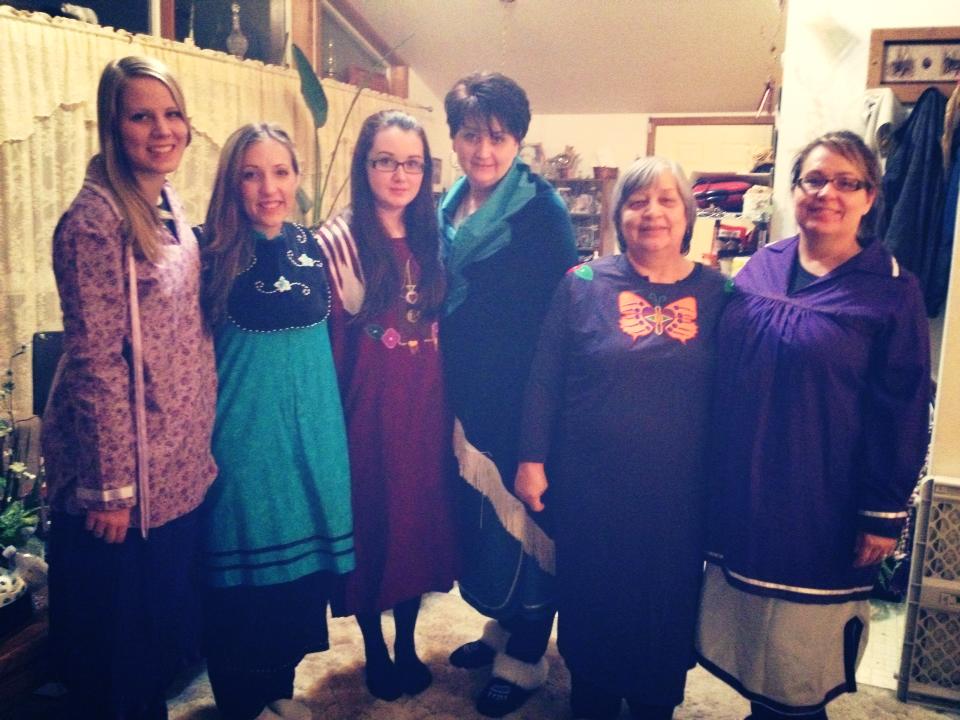 She first started working to build connections with Indigenous communities as a Recruitment Coordinator for the Aboriginal Post-Secondary Information Program (APSIP). Through APSIP, Cortney travelled widely to more than 55 different Indigenous communities, many of them in remote and rural locations in northern Ontario. In these different communities, Cortney advised learners on Indigenous access policies to higher education, and specifically advised on the application and admissions processes for Canadian universities and colleges.
While she found it rewarding to help so many different people in so many different areas, Cortney has been particularly excited to be able to provide "wraparound service" to the community of health sciences students at Queen's in her new role. Wraparound service means that Cortney works with Indigenous students from the beginning of their application process through to their graduation.
Cortney advises prospective students on their applications to the Faculty of Health Sciences; she works to create a culturally safe community for students when they arrive; and she helps connect them with career development resources tailored to their needs. She is also available to help students with anything else that arises during their time at Queen's. All the students that she works with have her cell phone number, and they know that she will answer if they call.
On top of her recruitment, advising, and student support programming portfolio, Cortney is also an active member in a number of different committees in the Faculty of Health Sciences that are advancing our TRC initiatives. For instance, Cortney is a part of the faculty's Indigenous Health Education Working Group (IHEWG), which is comprised of faculty members and students from each of our three schools.
IHEWG works to build connections with Indigenous communities to find out how Queen's can help them achieve better health outcomes. The working group is also developing a range of initiatives to ensure that Queen's trains health practitioners to deliver culturally safe care for Indigenous patients, who frequently encounter racism and insensitivity in the Canadian health care system.
To work towards this goal, the IHEWG, along with the Office of Professional Development and Educational Scholarship, has organized an important series of events with Dr. Barry Lavallee, a professor at the University of Manitoba, a practicing family physician, and an expert on Indigenous health. Dr. Lavallee will be visiting May 15-17, 2019. He will provide training on working with Indigenous communities and also give a public lecture on how racism affects Indigenous health.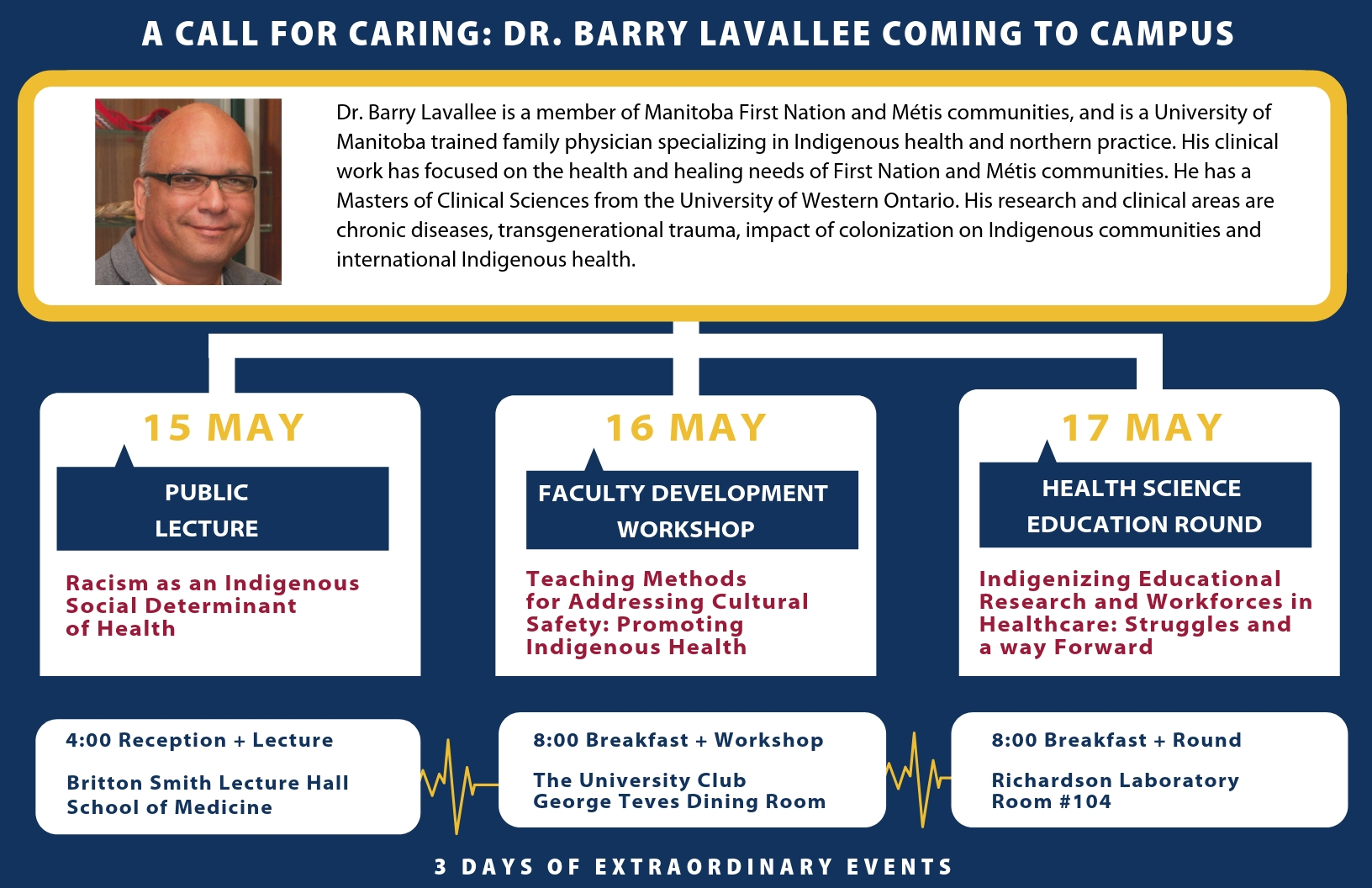 If you are interested in Dr. Lavallee's Faculty Development Workshop, please register here: https://healthsci.queensu.ca/faculty-staff/cpd/programs/teachingmethodsforaddressingculturalsafetypromotingindige
If you are interested in his Health Science Education Round, you can register here: https://healthsci.queensu.ca/faculty-staff/cpd/programs/lavaleeroundmay17
The IHEWG has also recently led the hiring of Tim Yearington, the new Indigenous Curricular Innovation Coordinator in FHS. Tim will take a key role in decolonizing our health sciences curriculum and ensuring that Indigenous knowledge as well as the perspectives of our Indigenous students, health professionals and patients are reflected in our programs.
Cortney is also working to help integrate services for Indigenous students across Queen's by serving as an active member of the Community of Practice Working Group. This group is chaired by Kandice Baptiste, Director of the Four Directions Indigenous Student Centre, and it aims to connect all the Indigenous staff and leadership who work closely with Indigenous policy and Indigenous students at Queen's.
As you can see, Cortney has already been very busy since starting her new role at the faculty in August. And she is planning a lot of projects for the coming months. Just over March break, she did recruitment work at the Little Native Hockey League in Mississauga, where she spoke to over 227 Native hockey teams of Indigenous students, and their parents, about post-secondary programs at Queen's.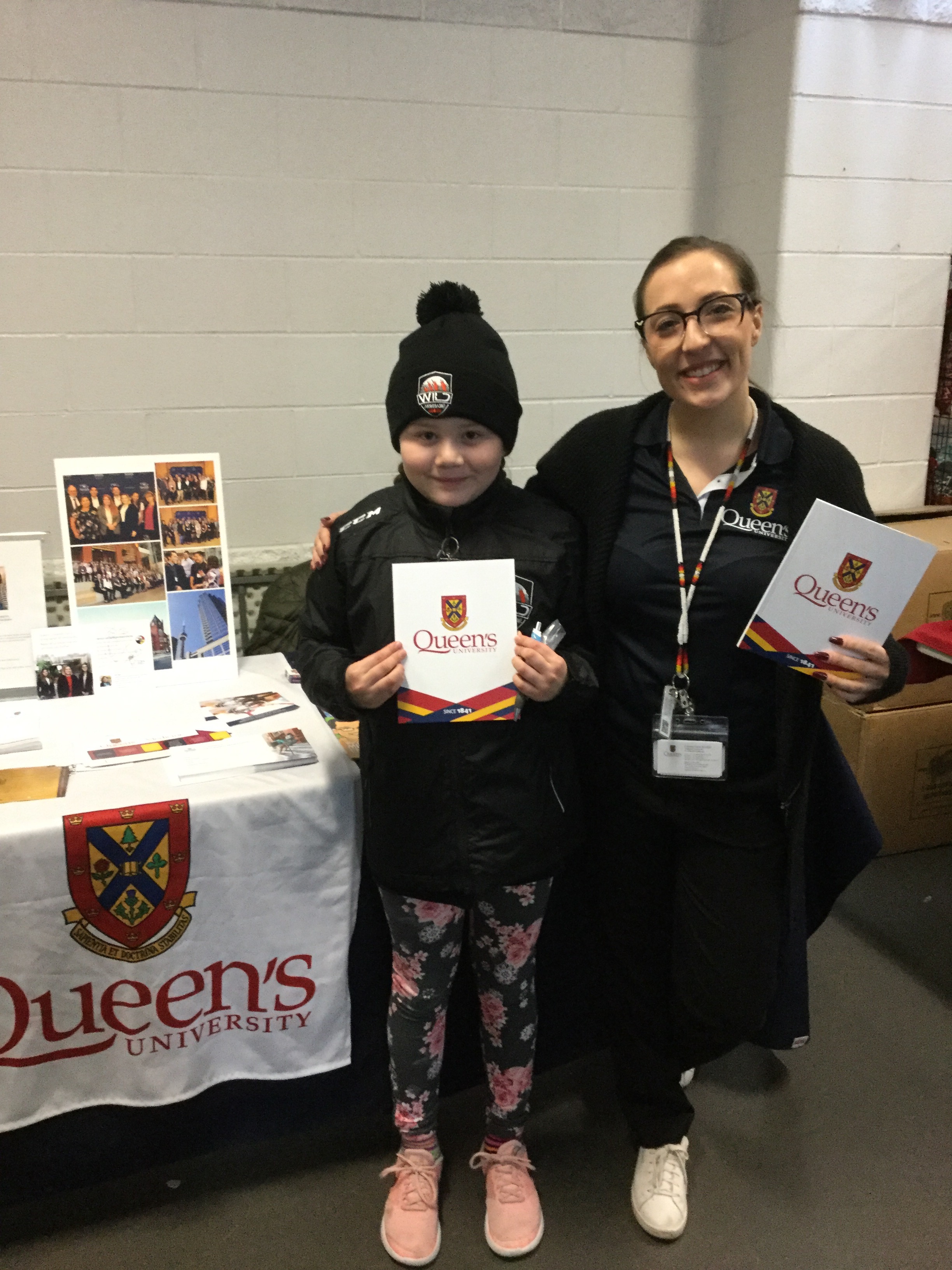 And she is also hosting, in partnership with Four Directions, an academic recruitment fair for prospective Indigenous graduate students that will be occurring May 4th, at Queen's. Universities from across Canada, including Trent University, McGill, Concordia, University of Toronto and Lakehead University, just to mention a few, will be participating in what promises to be an important event for helping Indigenous students realize the different research opportunities and programs in graduate-level education.
I am very grateful for all the work that Cortney has been doing to help the faculty work towards its goals for responding to the TRC report, and I know that the rest of my colleagues on the decanal team are as well. If you would like to express your own appreciation for Cortney, please do so in the comments below. Or better yet, please stop by the Macklem House: my door is always open.  
 --Richard
Thank you to Andrew Willson for his assistance in preparing this blog.