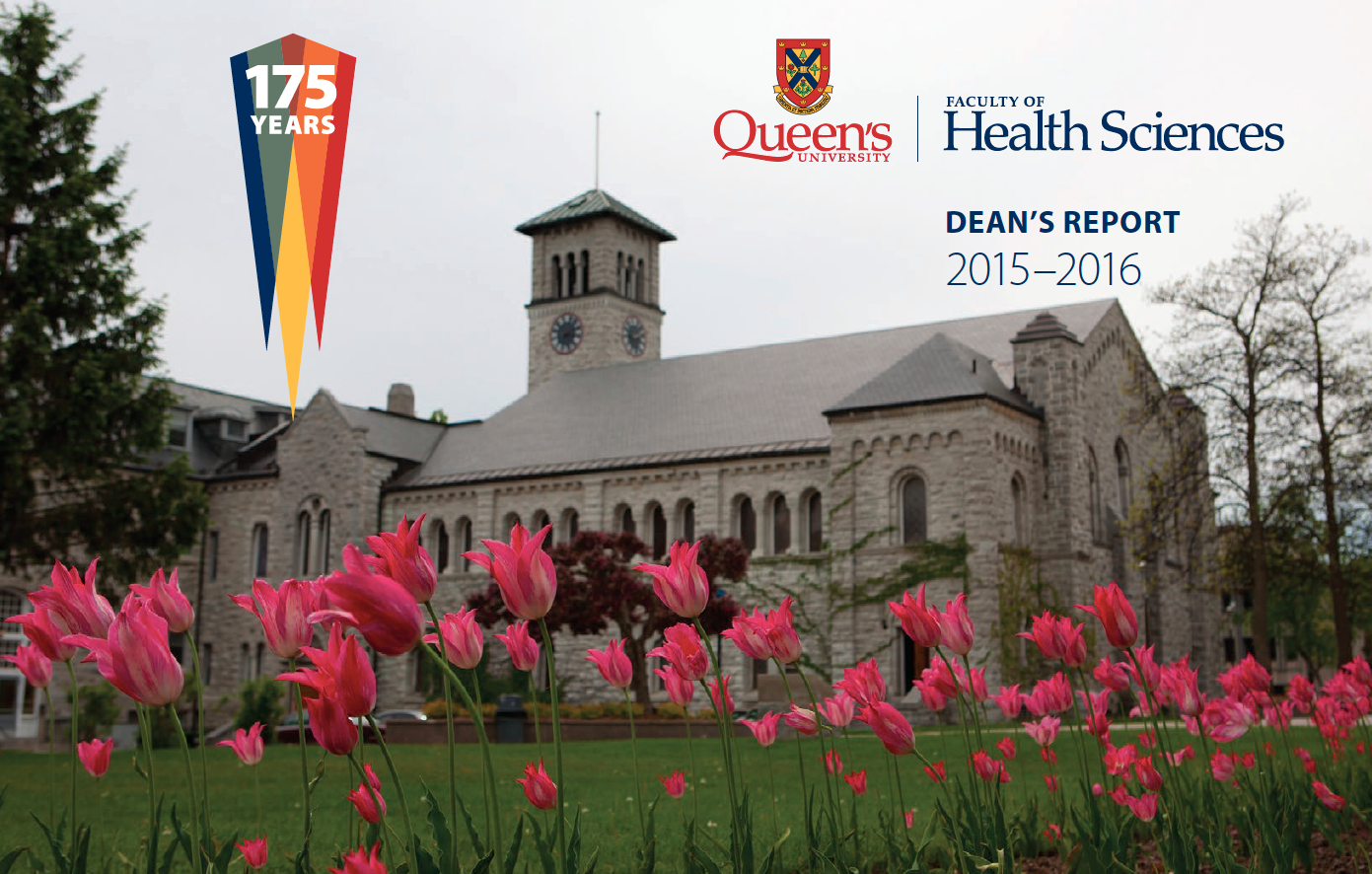 I am very pleased to share this Dean's Report about Queen's Faculty of Health Sciences for 2015-2016 with you. I encourage you to read through the report and to share it with others.
In the last few years we have been working hard at promoting our vision to, ask questions, seek answers, advance care and inspire change. We have seen great gains made in all three schools. There is strong evidence that we are achieving our goals and the enclosed report highlights some examples of our restless spirit in action, in Kingston, across the country, and internationally.
Of course, behind these stories and the many other successes we share in this Faculty, are tremendously dedicated faculty, staff, students, partners, alumni, benefactors and friends. Queen's University is very fortunate to have such a hard working and 'restless' team!
We look forward to an exciting and successful year in 2017.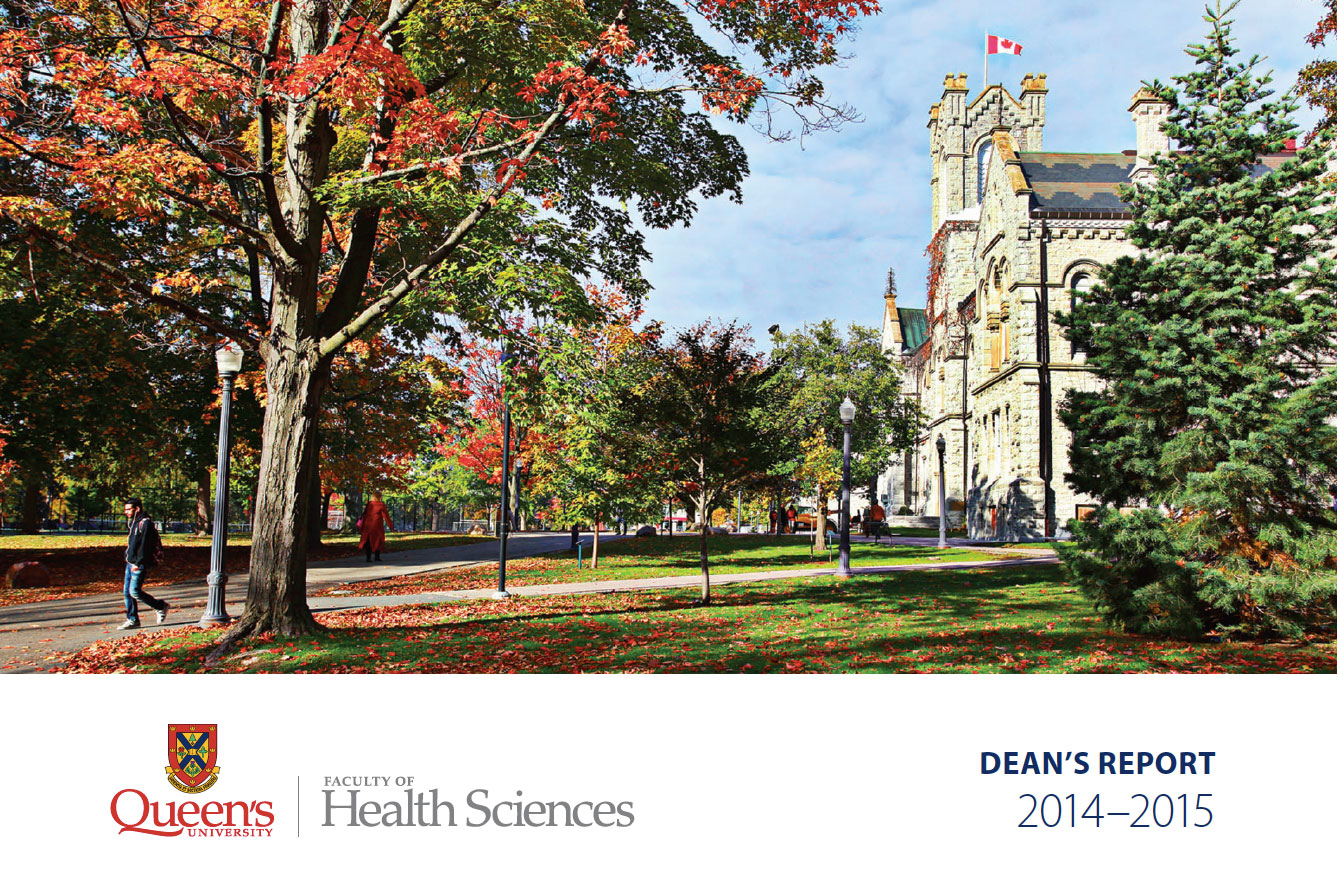 One of the most dramatic areas of change over the past year has been the tumultuous and somewhat rapid revision to the field of health research in Canada. The Canadian Institutes of Health Research has undergone massive transformation with the development of the Foundations scheme and the Strategies on Patient Oriented Research program.
Within the Faculty of Health Sciences, we are working tirelessly to optimally position ourselves to meet these challenges, including making specific strategic investments in our research operations. It also includes launching the second phase of our Industry Engagement strategy which, to date, has proved successful in making us more competitive.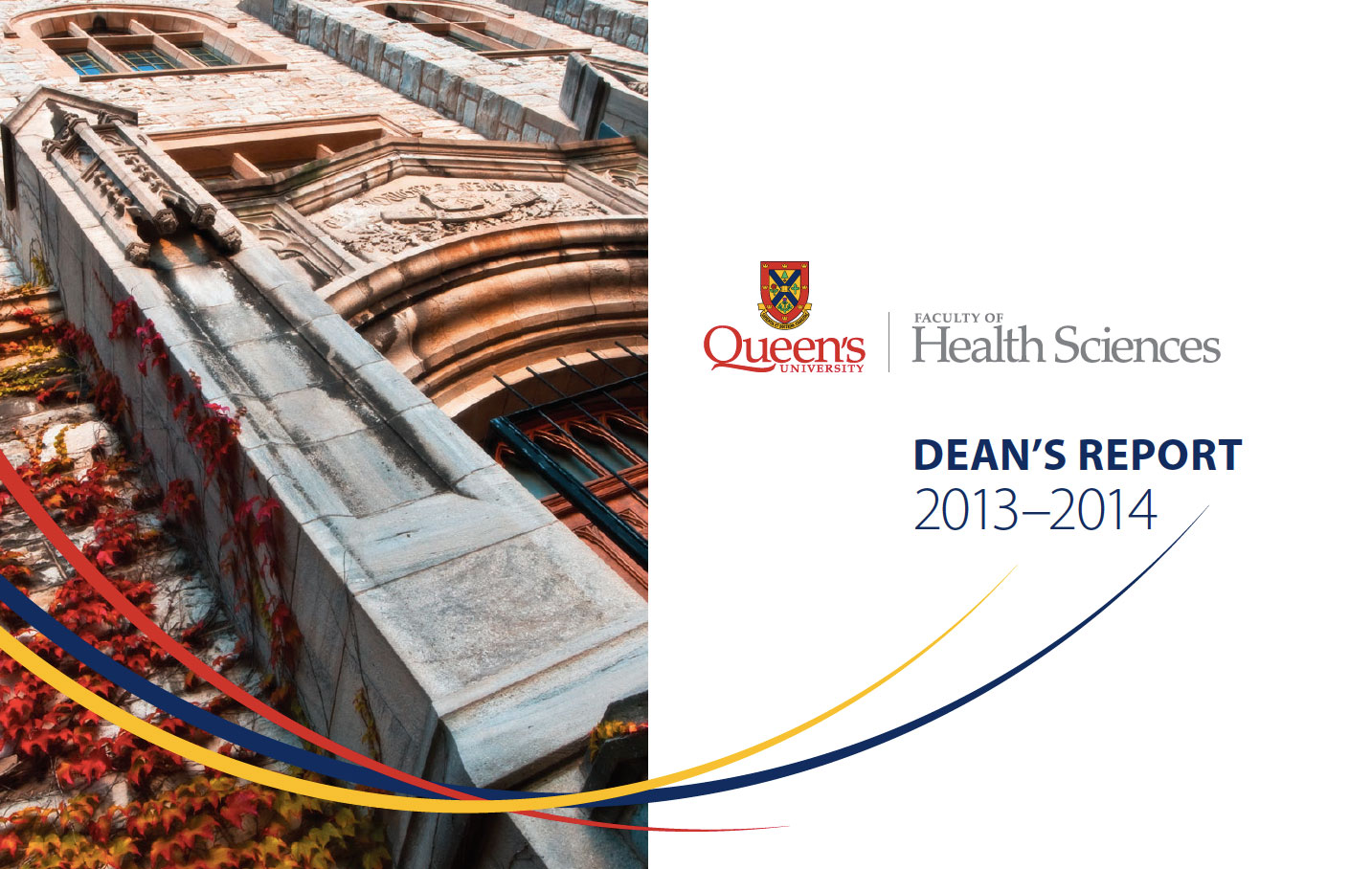 It has been an exciting year in the Faculty of Health Sciences. In this year's Dean's Report we'll be singing the praises of our faculty and their accomplishments as clinicians, researchers and educators. We'll also highlight new programs and innovations within the Faculty. But you'll also see a common thread throughout: stories of our exceptional students.

Students are at the core of everything that we do. As a dean, my dream is to see our students thrive. I want them to become better nurses, therapists, practitioners and doctors than we ever could have imagined. Like Abraham Lincoln's friend, each time that we engage with our students, we are showing them that we believe in them. We are sending a message that anything is possible.s more competitive.