Dr. Ingrid Harle appointed as Director, Faculty Development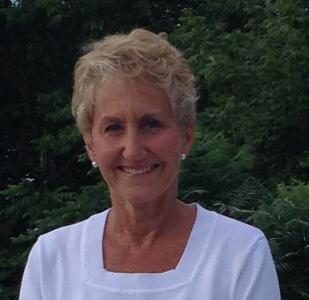 Vice Dean, Education Leslie Flynn is pleased to announce that Benoit Antoine-Bacon, former Provost and Vice-Principal (Academic) at Queen's University, has appointed Dr. Ingrid Harle as Director, Faculty Development for the Faculty of Health Sciences. The appointment is for a five-year period beginning on July 1.
Dr. Harle earned her MD at Western University in 1981, where she also completed her residency in General Surgery in 1986. After finishing her training, Dr. Harle practiced medicine in a diverse range of settings. For instance, she was a General Surgeon at Kingstown General Hospital on the island of St. Vincent, West Indies from 1986-1990, and then she worked as a Family Medicine Physician in Ontario from 1990-2002 in rural and academic settings. In 2006, she received certification from the American Board of Hospice and Palliative Medicine. From 1996-2009, Dr. Harle held a variety of roles at London Health Sciences Centre and the Schulich School of Medicine and Dentistry at Western University, including Director of the Regional Palliative Care Program at LHSC and the Southwest LHIN.
In 2009, Dr. Harle came to Queen's as an Assistant Professor in the Division of Palliative Medicine in the Department of Medicine. She also holds a cross-appointment as an Assistant Professor in the Department of Oncology. Since joining the faculty, Dr. Harle has held a variety of leadership roles, including serving as the Program Director of the two residency training programs within the Postgraduate Palliative Medicine Program and Chair of the Internal Medicine Physician Mentorship Program. Additionally, she has served as the Chair of the Continuing Medical Education Committee for the Palliative Medicine Program.
A highly regarded expert in palliative medicine, Dr. Harle has been an invited speaker at numerous conferences. She has also published peer-reviewed articles in a range of journals, including International Journal for Quality in Health Care, Current Oncology, and Journal of Oncology Practice.
During her time at Queen's, Dr. Harle's contributions to education have been recognized with several awards. For instance, she has won Teaching Awards for her work in both the Family Medicine Residency Program and Undergraduate Medical Education. Dr. Harle has also won the KGH Team Award for Knowledge in Palliative Care Redesign, an award that honours her accomplishments in both producing and sharing new knowledge.
Please join Dr. Flynn in congratulating Dr. Harle on her appointment.