Fulfilling our Mission
The GSKCEC mission is to prepare future and practicing health care providers in medicine, nursing and rehabilitation therapy to meet the health care challenges of an increasingly diverse society.
To uphold our mission, the Centre:
provides a realistic, supportive learning environment for the acquisition and continued development of interactive and psychomotor skills, through the simulation of hospital and community-based clinical settings;

reinforces interdisciplinary collaboration in providing effective health care;

strengthens community involvement in health sciences education through participation of Kingston area citizens; and

supports research, development, and dissemination of innovative health sciences educational approaches and methods.
An Advanced Technology Learning Resource
The GSKCEC, comprising 12,650 square feet of uniquely designed learning space, provides examination/interview rooms with one-way glass and observation areas, audio-visual capabilities for remote viewing and recording, plus a fully wireless environment. Our flexibly designed skills development lab has the capacity to replicate a variety on in-patient and ambulatory health-care settings.
Exam Room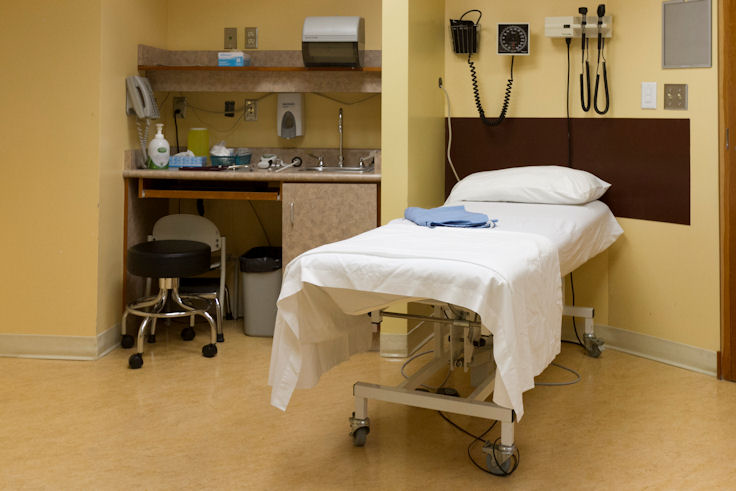 Lecture Room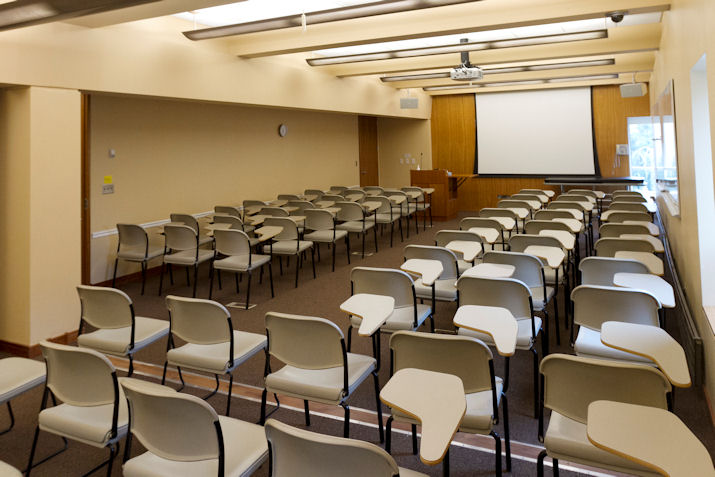 Remote Viewing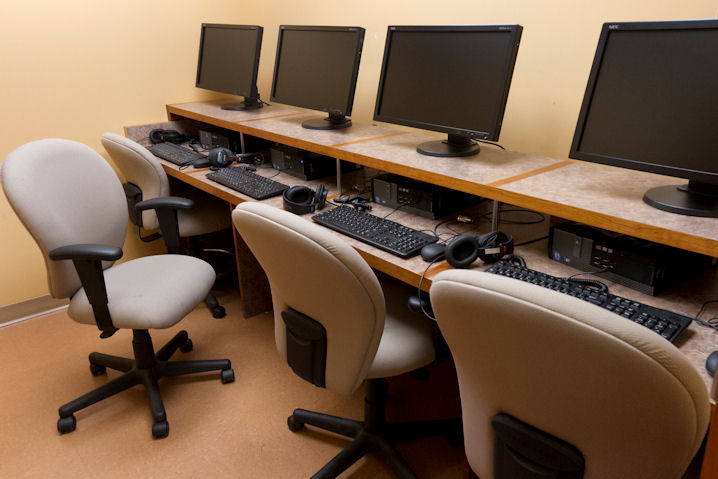 Mini Skills Lab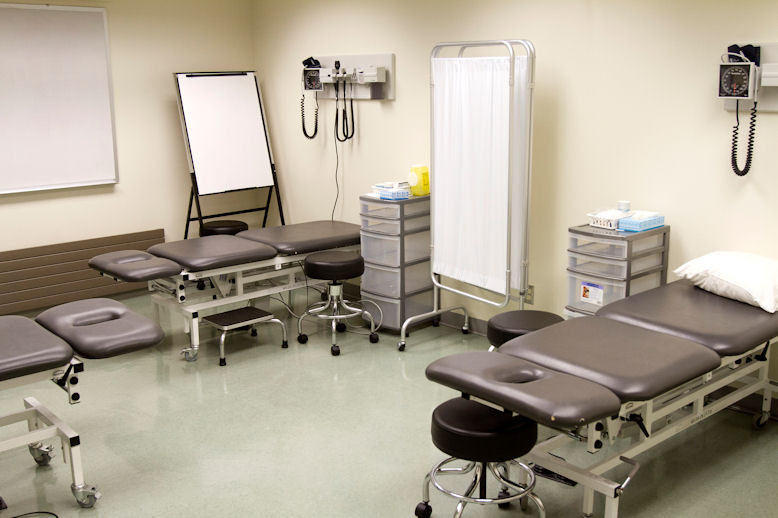 Skills Lab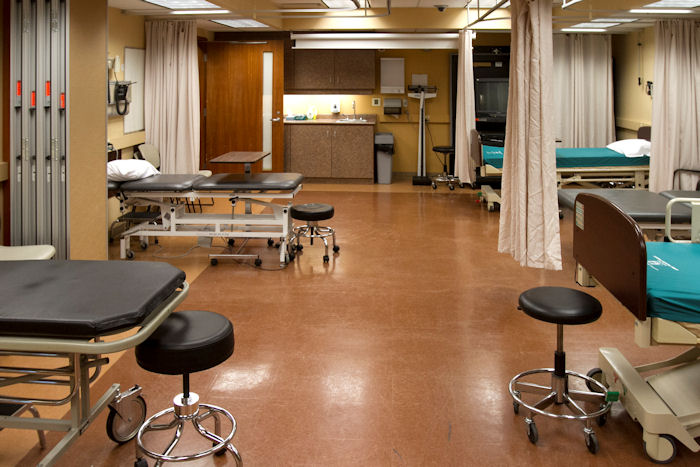 First floor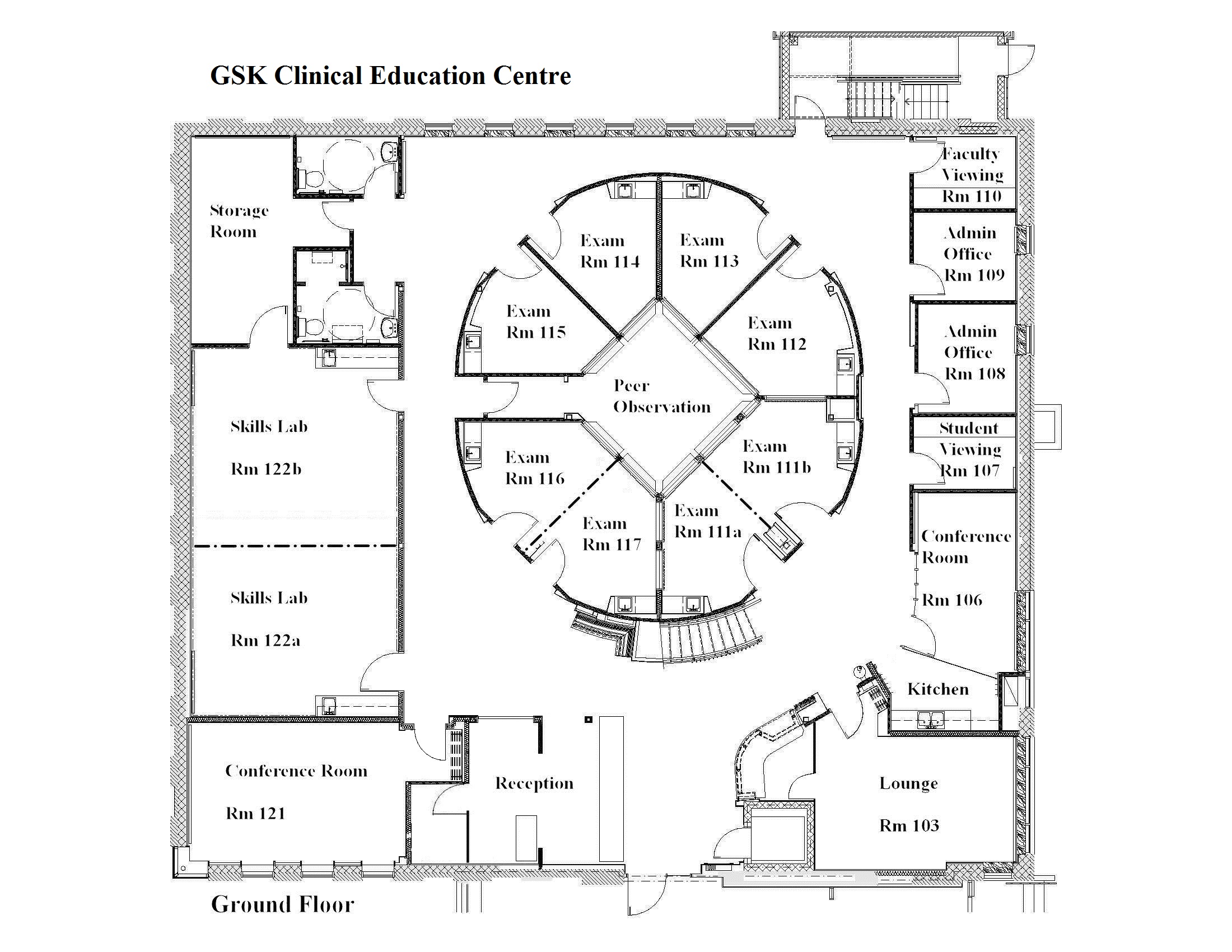 Second floor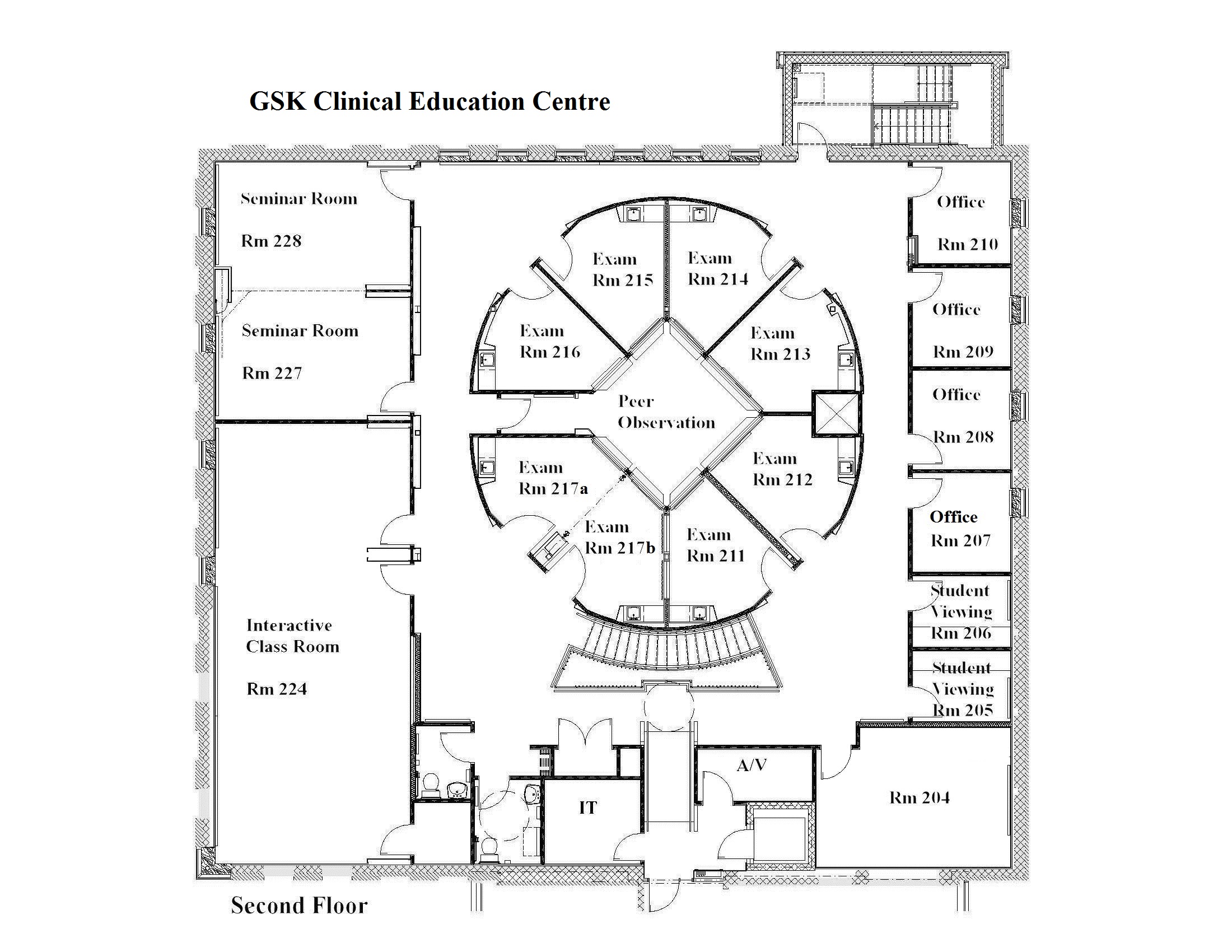 Community Involvement is Key
Through the planning and delivery of interdisciplinary educational initiatives, Health Sciences teachers use the GSKCEC to provide creative clinical education. Helping to make this possible are Kingston citizens of all ages:  volunteers, most of whom have an illness or disability. These volunteers enable health sciences students to practice their clinical skills, and have an understanding of the "patient" experience of health and illness. In doing so, they play a key role in the functioning of the Centre.
If you would like to learn more about our Volunteer Patient  program please click on the following link or call the GSKCEC at 613-533-2380 for more information.